« Back to Journal
A Lasting Change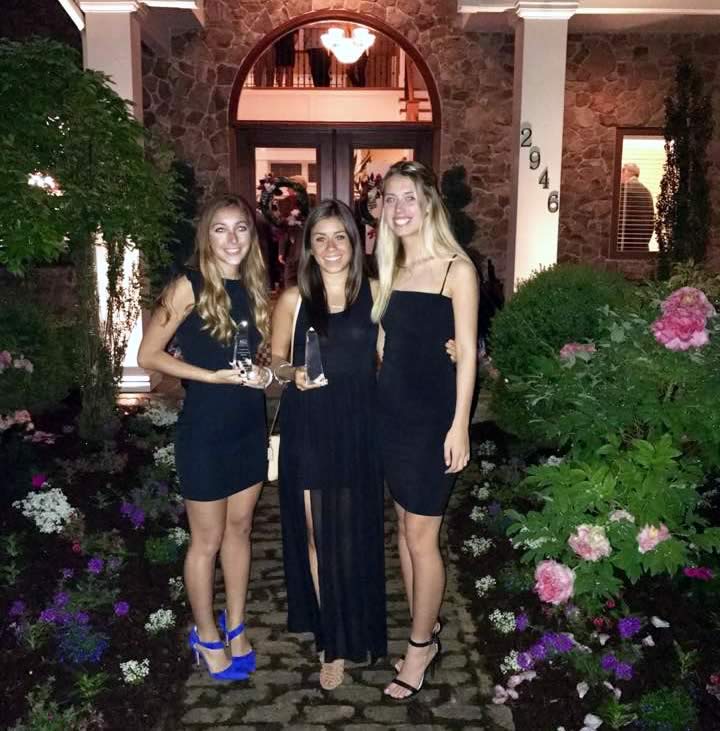 There are a lot of things that you learn in college that aren't necessarily related to a classroom, a major, or a particular field of study. A university provides a broad range of experiences: social, academic, political—and just time to discover who you are when you're away from family. I was fortunate to make friends across the student spectrum and to participate in my sorority, Sigma Sigma Sigma.
Through Tri Sigma I had the opportunity to work as the Director of Philanthropy. This was not something that I was particularly interested in prior to school, but I quickly became engaged. While working with my team, I was successful in planning events and raising funds for several charities and began to recognize the joy that comes from investing not just money, but time and energy into helping others. I also began to wonder about the difference between philanthropy and charity. After some Googling I learned that charity is a short-term response to an immediate need and that philanthropy is more of a long-term effort to make lasting change. While I learned a lot about fundraising, event planning, and public speaking, what I really learned is that I want to make a lasting change.
Fundraising Events
Paul's Walk
Paul's Walk is an annual 5L walk/run which began in 2006 and takes place at James Madison University in Harrisonburg, VA. The event was co-hosted by Pi Kappa Phi fraternity and Sigma Sigma Sigma sorority. Paul's Walk is held in memory of Paul Massey, father of 2005 JMU graduate Peter. Paul passed away September 19, 2005, after his passing Peter decided to memorialize his father's battle with a walk in his memory.
I helped organized and manage the fundraising event, raising $10,336.90 for the ALS Association. Tri Sigma and Pi Kappa Phi were awarded the Chapter Achievement Award from the ALS Association.
Andrew's Army
Andrew's Army is a charitable organization founded in 2007 that has raised over $350,000 for pediatric cancer research. It is named in honor of Villanova University Junior, Andrew Accardi, sadly passed away at the age of 20 after a 15-year battle with Neuroblastoma and later, Leukemia.
I worked on fundraising and event management for Andrew's Army for the past two years, raising a total of over $12,000.
Robbie Page
As the Director of Philanthropy, I organized and managed the fundraising events for two years in a row, raising a total of $20,000.
March of Dimes
I created, organized and managed a social media fundraising campaign that raised $7,000 in 3 days.
Leslie George
I worked on an awareness campaign on eating disorders for the Leslie George Foundation.